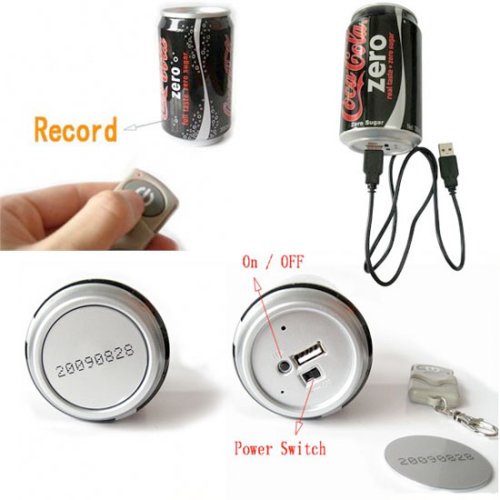 We've seen our share of spy gadgets, but the problem has always been that most objects do not resemble the real thing and so are useless. This one on the other hand looks just like a real Coke can and so should fool just about anyone.
These fake Coke cans have a camera and DVR built inside. It even goes so far as to have a fake bottom that can be removed to reveal the USB port and on-off switch. Not good enough for you? How about a remote control so that it can be started and stopped from a distance.

No one is safe from the fake coke can.
Coke can, coke zero, spy, Spy Cam