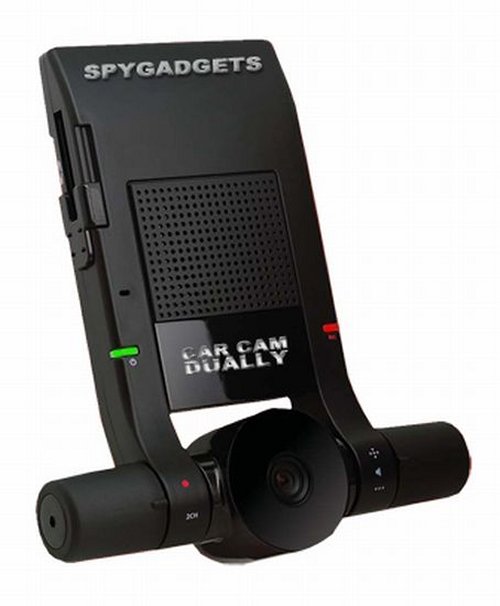 There's nothing new about car cameras that keep a visual record of where you drive, but they are becoming more common. The Car Cam Dually looks like some sort of periscope, but it does add some new features that make it more useful whether someone hits you or you hit them.
It has two cameras instead of one, so you can see what happened both inside and outside of the car. In other words you can have one view that shows the drunk running the red light, and another with your look of sheer horror as you crash into them. The Car Cam Dually will also measure the G forces of your impact and mark the exact location of the accident. The details are on an SD card, so you can pop it into any computer.

The Car Cam Dually is available now for $385.
Black Box, Car Cam Dually, driving, Record