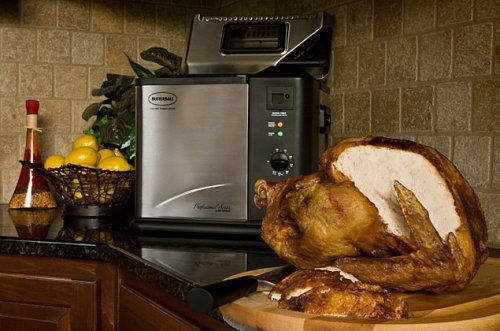 Thanksgiving is all about stuffing yourself with great food after waiting way too many hours for that Turkey to cook in the oven. And turkey isn't all that great if we're honest. However, frying things is always the answer. But as you've no doubt seen in many youtube videos, frying up a Turkey can be dangerous.
The Butterball Turkey Fryer makes it a whole lot safer for just $120. This fryer can handle birds up to 14 pounds and features a digital timer, adjustable thermostat control, a fold-away lid with viewing window and built-in filter. The included cooking basket also works for foods other that Turkeys too.

So fry away my friends. Fry away. Cause that bird can't fly away.
Butterball, thanksgiving, Turkey Fryer