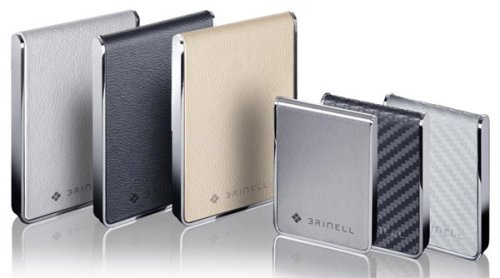 Brinell's Purestorage line of external HDDs feature and classy exteriors. They're almost too pretty to carry around and risk scratching that beautiful leather, carbon, wood or stainless steel case. These are probably the sexiest way to carry 160GB to 500GB on your person.
They remind us of old cigarette cases and come equipped with Mini-USB cable connections, a cleaning cloth and backup and synchronizing tool PureSync by Jumping Bytes.

They'll cost ya $277-$337. Ouch.
Brinell, external, Hard Drives, Purestorage