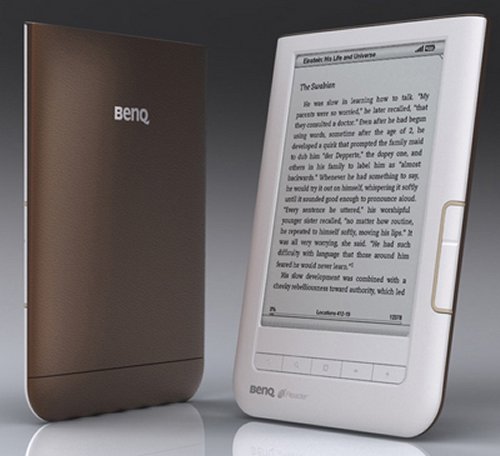 BenQ is hitting the e-Book market with the nReader K60. The device has a 6-inch touchscreen e-paper display that uses SiPix Microcup technology to produce a native resolution of 800 x 600 pixels with 167 dots-per-inch and 16 grey scale.
The nReader K60 features 2GB of storage, which will hold roughly 4000 books and if you ned more it's got a microSD card slot for more storage. Some other features include WiFi, a mini USB port, USB 2.0 port and a 3.5mm audio jack. The K60 supports a variety of file formats including ePub, PDF, TXT, HTML, JPEG, BMP, GIF, PNG, and MP3.

Nothing on price yet.
BenQ, ebook, eReader, K60, nReader