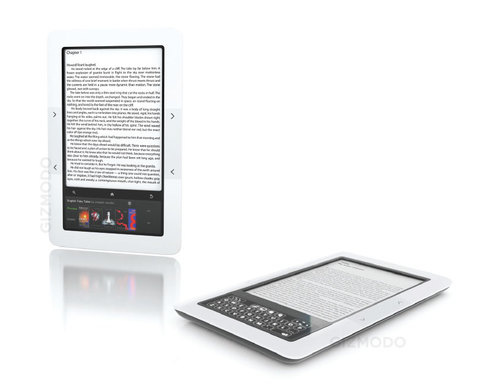 If you want to get a Nook for this holiday season, you better get on that right away. The Nook is proving so in demand that they are pushing the second wave of pre-orders into the first week of December.
Many customers are delaying their order until they see the e-book reader in person at Barnes & Noble. Apparently display units should start arriving at the end of November, but it looks unlikely that there will be any units to sell. That means that you may have to get it sight unseen if you want delivery before the holidays. The cost is $260.

If you ordered early, yours is still scheduled to ship on November 30th.
Barnes & Noble, e-book, Nook, reader