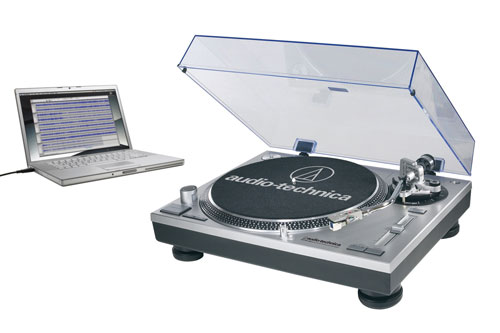 I'm not even sure if you can still buy vinyl records today. I am sure there are people out there with huge record collections though that want to listen to the vinyl albums and turn their collection into digital files. Audio-Technica has unveiled its new AT-LP120-USB USB turntable system.
The player connects to a PC via USB and includes Mac and PC software that allows the tracks to be turned into digital format. The turntable supports 33-1/3, 45, and 78 rpm records and has a speed adjustment and speed indicator.
The turntable has a direct drive motor and supports back-cueing. The turntable platter is made from aluminum and is covered with a slip mat. The turntable will be available in November for $429.
audio-technica, turntable