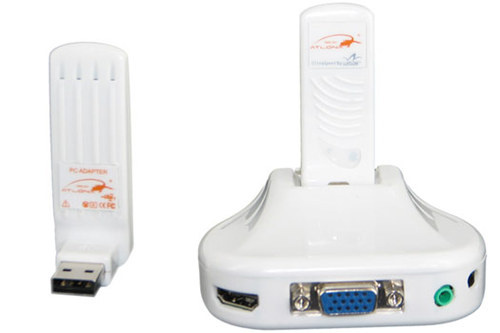 The Atlona HDAiR Wireless USB-to-VGA/HDMI Adapter launched earlier in the year, but it was missing one crucial ingredient: Audio. Well, now it has audio in this latest incarnation.
It's the same exact product, but now with audio output in 3.5mm analog and embedded HDMI. The $219 device is available now and is also compatible with both Windows Vista and Windows 7.

So let there be audio. If you didn't order it before, now is the time to go for it.
adapter, Atlona, HDAiR, HDMI, USB-to-VGA, wireless