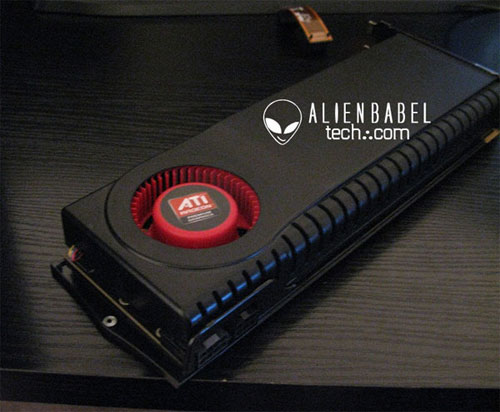 ATI and NVIDIA are duking it out and over the last year with the economy in the toilet, most of the cards the pair has introduced have been lower priced mid-range cards rather than high-end parts. Those high-end parts often cost upwards of $500 or more each. Today images of a new high-end video card from ATI have leaked online.
The new card is called the ATI HD 5790 and it sports dual GPUs on one PCB. The specifications for the card are unknown. Performance data was reportedly available but AMD forced the information to be taken down, and surprisingly allowed the photos to remain.
All we know for sure at this point about the HD 4970 is that the card is an engineering sample pictured here. It is also very long at 13.5-inches. I bet it gets shorter before the final version hits the market. The card also draws lots of power needing a 6-pin and an 8-pin connector to operate.
AMD, ATI, video card