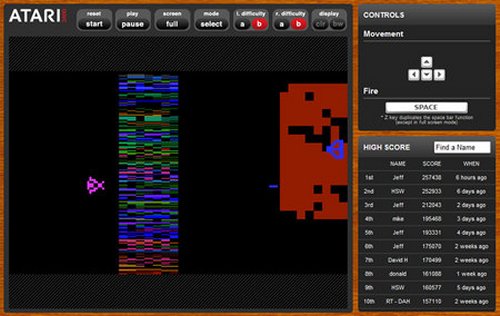 Atari has something new to offer gamers. Actually something old. Classic arcade games on their website. Head on over whenever you need to waste time. The site allows you to buy games and also check out new stuff from the Atari Store.
Visitors are treated to six awesome retro games, like Asteroids, Adventure, Battlezone, Crystal Castles, Lunar Lander and Yars Revenge. There are even leaderboards to encourage you to get high scores.

pew pew pew pew. Great way to kill some time.
Arcade, Atari, Games, website