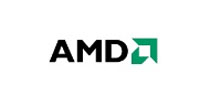 Over the last several months most all of the new video cards that have been introduced by AMD and NVIDIA have been cheaper low to mid range parts. That is apparently about to change after some specifications have hit the web for the Radeon HD 5970.
The video card will have dual GPUs crammed onto one video card. The GPUs are codenamed Cypress and according to the leaked info, each GPU will have 1600 stream processors. The GPUs are built on the 40nm process.
Other features will be a total of 4GB of memory on the card, which means 2GB for each GPU. The dual slot card will have an air vent in one of the slots and the other will have dual DVI-D and a single mini DisplayPort adapter. Supposedly, the NDA on the card expires on November 19 so we should get the full details then.
AMD, ATI, video card