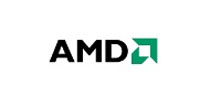 I have been looking out the windows trying to spot flying pigs since I read this. After years of fighting in courts, Intel and AMD have settled all antitrust and IP disputes. Intel got out of the thing paying only $1.25 billion to AMD.
That is a lot of money, but it's not that much considering how bad things could have been. The two companies have also agreed to a 5-year cross-licensing agreement and Intel has agreed to abide by a set of business practice provisions.
We can assume those provision include things like don't put AMD out of business and don't pay computer companies to not use AMD products. AMD will withdraw all pending litigation in the U.S. and abroad.
AMD, CPU, Intel