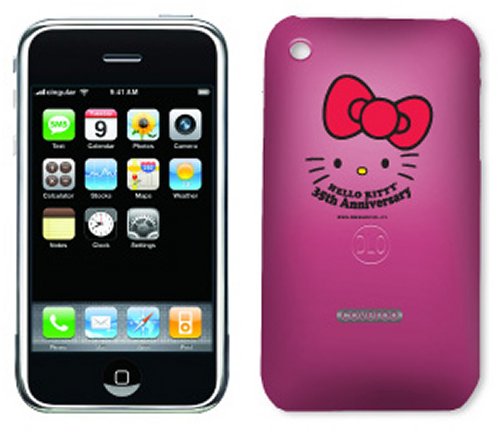 Hello Kitty is 35 now. Not sure what that is in cat years, but if you like you can celebrate her 35th anniversary with Coverco's range of customizable battery doors for a bunch of cellphones.
Of course it features the face of Hello Kitty herself looking creepy as ever and you can even have some custom text if you want. If you have an iPhone, you can print the design on a bunch of cases and skins for an extra fee. Prices start at $35.

The kitty strikes again.
Battery Doors, Hello Kitty, iPhone, phone