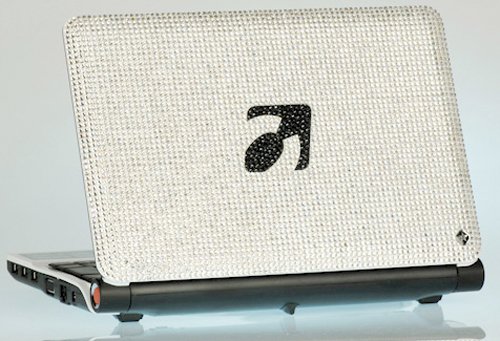 Smartbook AG has unveiled the Zenid GC Crystal netbook which comes covered in Swarovski crystals. If the shiny exterior doesn't blind you, you'll find standard netbook specificatoins like a 10.2″ WXGA LED display, an Intel Atom 1.6GHz processor, 2GB RAM and Wi-Fi connectivity.
The non-swarovski version retails for just 299 euros, while the blinged out version will cost you 2,001 Euros. Hey, it will go with that rhinestone jacket you wear out to Disco night.

Someone really needs to stop them before they bedazzle everything.
$3, 000, Netbook, Smartbook AG, swarovski