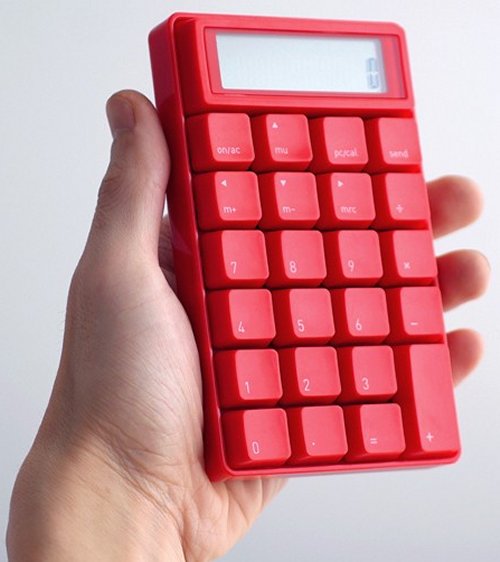 The 10 key calculator doesn't know what it wants to be. It's a calculator, but it has computer keys. When you put computer keys on a calculator, it gets bulky and the dork factor goes up dramatically.
If this is your kind of calulator, it's also USB enabled so you can use it with a computer just like a standard numeric keypad….Which you probably already have. Unplug it from your PC and it's a regular calculator again.

The 10 Key Calculator comes in red, black, and white for £50.00 ($83).
10 Key Calculator, computer keys