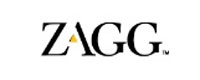 You may recognize the ZAGG name as the company who offers the full line of invisibleSHIELD protective films for notebooks and mobile phones. The film is fantastic and keeps your gadgets from getting scratched and marred. ZAGG has announced some details on a new product that is coming next year called the ZAGGbox.
The device serves several functions including storing, recording, and playing media. It can transcode video to a version for TV and for the iPod or iPhone at the same time. The device has a universal remote and can control other devices with an IR blaster.
Content can be streamed form the ZAGGbox to a mobile device like the iPhone. An iPhone app will be offered along with the ZAGGbox allowing complete control directly from the iPhone. The device also has integrated Z-Wave technology allowing it to act as a home automation hub. Pricing is expected to be under $999 and it will debut at CES 2010 in January.
home automation, Zagg