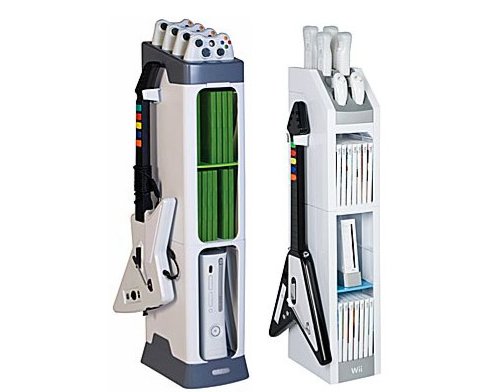 Here's something that will keep the spouses of gamers happy. The Xbox Generations Gaming Tower and the Wii Aspect Gaming Tower are two pieces of actual furniture that are designed to keep your gaming consoles nice and organized.
Both towers can hold up to 16 games, 4 controllers and the required guitar. The Wii Aspect Gaming Tower holds 4 Wii Remotes, 2 nunchucks, 1 classic controller and a guitar. Your wife will be happy that you cleaned up your act a little. Don't you think?

You can get either for $59.99.
consoles, Gaming Tower, Home, organized, Wii, Xbox 360