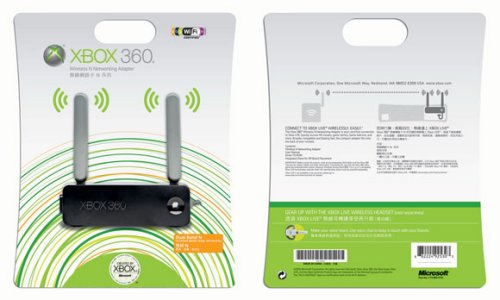 Good news and bad news. The good news is that the Xbox 360 Wireless N Adapter will be available on November 3rd. The bad news is that it will cost you $100 to get your Xbox 360 online using it.
Yep, looks like that $100 rumored price we heard about awhile back is right on target, according to GameStop. I don't think they are going to sell very many at that price. Is this Microsoft trying to offset the recent price drop of the console itself?

Only the suits in Redmond know for sure.
adapter, Microsoft, Wireless N, xbox 360