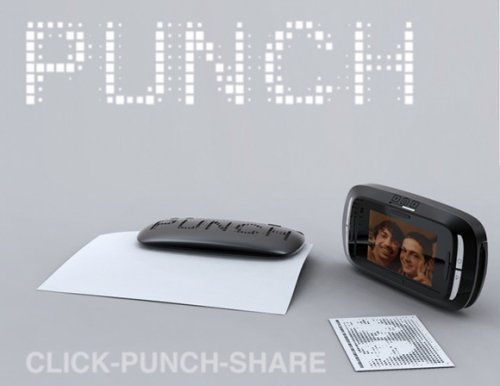 Like to take pictures? Like to punch things? Then this is the camera for you. This camera will make you like Mr T, meaning that when you punch things, you get results. Sucka. The Punch camera takes regular digital images, but allows its users to punch a rasterized image of their photo.
The punched image also has information which can connect its users to the digital gallery. According to the creator, "This is a camera which was inspired by the loss of tangible memories. It is meant to connect both physical and digital while minimizing excess materials and the hardships in sharing images."

The only hardship is on that camera when I lay the smack down. Hope it's durable.
camera, concept, design, punch