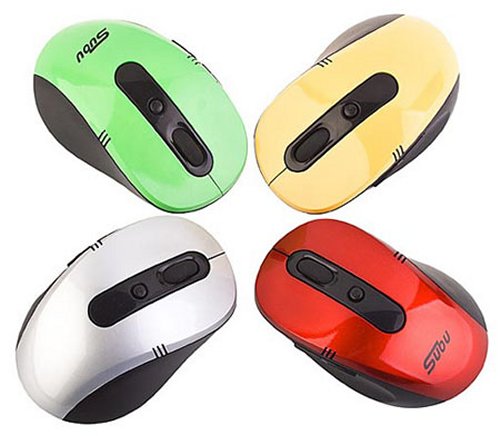 Brando has been busy building a more secure mouse. The Wireless Encryption Mouse makes it easy to secure sensitive data on your laptop. That's because it features a "Folder Encryption" function, where folders can be encrypted on your PC, so that they can only be accessed when the mouse and wireless receiver is plugged in. That should keep your naughty pictures safe.
The Wireless Encryption Mouse is available in green, red, yellow and silver and works on the 2.4GHz wireless frequency with 1600dpi resolution. The Wireless Encryption Mouse will cost you $22.

No one will get in those sensitive folders again and see your High School Musical music collection.
brando, mouse, Security, Wireless Encryption Mouse