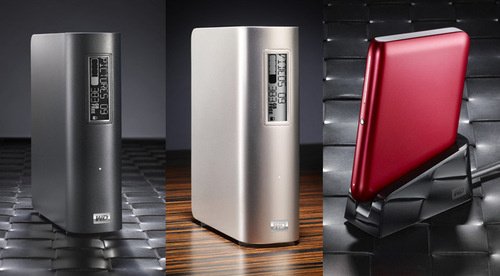 It took them awhile, but drive makers are finally getting hip to the fact that we would like to see how much disk space is left without having to plug it in. About time. Western Digital's My Book Elite and My Book Studio drives now feature labels on the outside displaying that always-on info.
That means even when it isn't plugged in, you'll get a 12 character label, and a second line that displays how much space is left on the disc. In both gigabytes and a graph no less. Simple solution huh? The USB 2TB My Book Elite is $280, and the 2TB My Book Studio with FireWire 800 and USB connectivity is $300.

Gotta love those little details.
In other WD news the Passport Elite line has been slimmed down to be more streamlined and there's a small LED indicator showing you the disk space left. And a dock too. They are priced at $170 for the largest one, a 640GB USB drive.
display, drives, info, USB, Western Digital