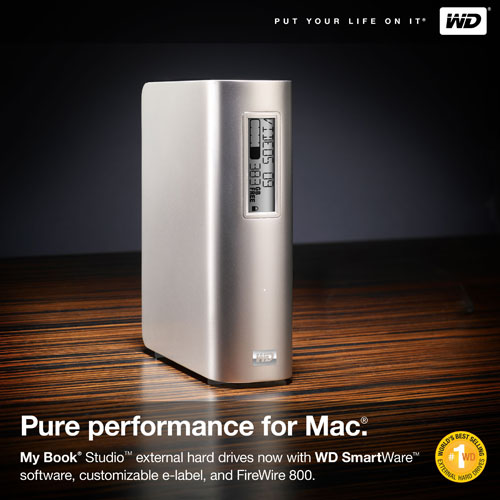 External storage solutions have lots of uses in today's home. With the huge amounts of digital content the average consumer uses today, we need a place to back that data up. Western Digital has announced a new My Book Studio external hard drive that has an e-label display built-in.
The cool part about the display is that it can show the volume label and how much space is left on the drive even when the drive is not plugged in. The device is designed for Mac users and has FireWire 800 interface and 256-bit hardware encryption.
The drives are available in 500GB, 1TB, 1.5TB, and 2TB capacities. The display uses the similar technology to that found in the Amazon Kindle. The drive is also compatible with Apple TimeMachine for backups automatically. All capacities are available now for $149.99 to $299.99.
External HDD, Western Digital