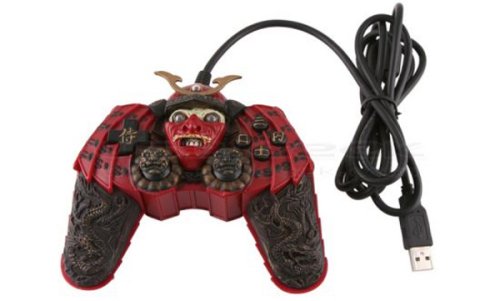 Your current game controller is probably a little boring. Why not spice things up with this Warrior USB Joypad? Channel your inner warrior and use his power to conquer your foes, while trying to forget how uncomfortable this thing is.
The warriors eyes light up and it will vibrate with compatible games. It's compatible with USB, PlayStation PS3 and PS2. To me, this thing looks like a bat with a Samurai head. I think they may have created a new superhero.

If this is your thing, it's only $25.
joypad, PS2, PS3, USB, Warrior