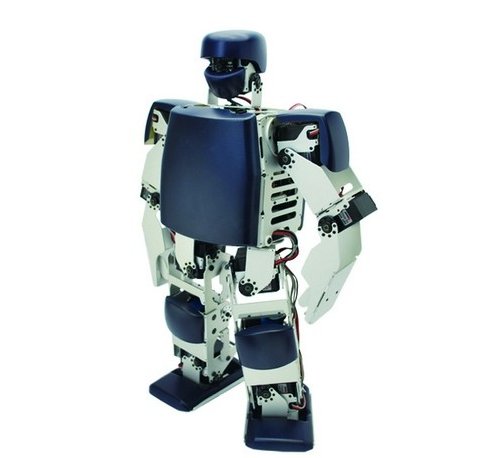 Normally custom programming for a robot can be a real pain, requiring that you make any changes on a computer, then connect the bot to the computer and download. This gets repeated a lot. As you can imagine it takes some time. But the Robovie-PC from Vstone sets out to change that because the robot is the computer.
This guy sports a 1.6GHz Atom Z530 processor, dual USB ports, VGA connector, and of course Wi-Fi, along with a 1.3 megapixel camera. Programming advanced functions should be much easier since the robot is the computer, capable of running Windows or Linux. This innovation doesn't come cheap as the 15-inch tall bot will cost about $4,500.

It's only money. You need this.
computer, robot, Robovie-PC, Vstone