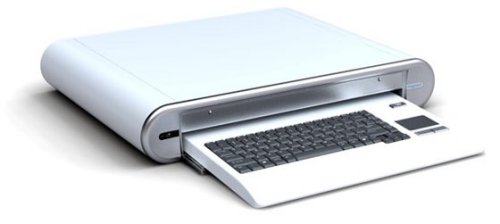 Germs. They're everywhere. They make us sick. So we don't blame you if you're overly worried about the little buggers and find yourself washing your keyboard. What concerns us is that you do it ten times a day. Get a grip man.
Vioguard's new UVKB50 self-sanitizing keyboard should help you feel better about the cleanliness of your keyboard. It sports a proximity detector which lets the freshly sanitized keys slide out for your use. It slides back in once you are done, to get sterilized with anti-bacterial ultraviolet light.

Of course at $899 this is aimed at health care professionals and hardcore germ-o-phobes.
clean, germs, keyboard, Self-Sanitizing, Vioguard