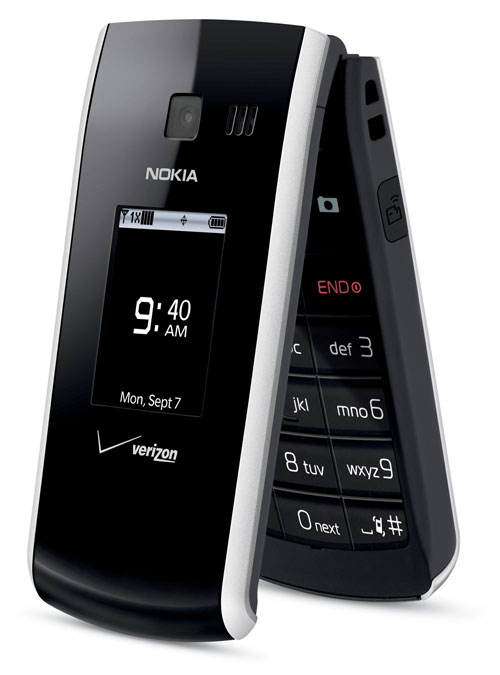 Verizon Wireless has announced several new handsets this week that are going to be exclusives for the carrier. Some of the handsets were higher end devices and others like the Nokia 2705 Shade are cheaper handsets for users who want nice features, but don't want to spend a lot.
The key features of the phone are that it has Xpress-on covers for color customization, it is VZ Navigator capable and has a large display on one of the smallest devices Verizon offers. The phone can also store up to 1000 contacts.
Other features include text, picture, and voice messaging and up to 300 minutes of talk time per charge. The device is good for 360 hours of standby. A 1.3MP camera is built in and the device has Bluetooth. The handset will be available on October 6 and will sell for $29.99.
Nokia, Verizon