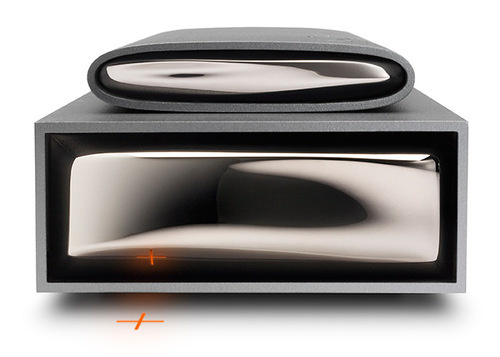 The new LaCie Starck drives are super sexy and look like melting chrome. Has storage ever been this sensuous? They were designed by Philippe Starck. The pair come in the form of the LaCie Starck Mobile Hard Drive and Desktop Hard Drive.
Some features include an LED indicator in the shape of Starck's sign that is projected onto the table, and the fact that the surface is touch sensitive, so you can assign actions to different kinds of touch. For instance, a tap will trigger the launch of an application, while a caress can start an automatic backup.

They'll cost you $130 (1TB) and $250 (2TB) for the LaCie Start Desktop Drive and $100 (320GB) and $140 (500GB) for the LaCie Starck Mobile Drive.
drives, LaCie, Starck, touch-sensitive