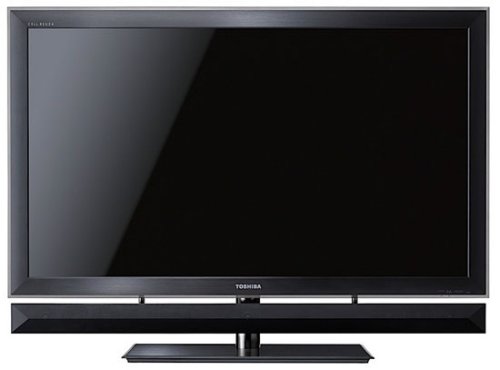 Toshiba has another first on their hands with the 55-inch Cell Regza 55X1, the first LCD HDTV to be equipped with a Cell chip. The 55X1 offers a peak luminance of 1250 cd/m2, LED backlighting, a dynamic contrast ratio of 5,000,000:1, a resolution of 1920 x 1080 pixels, 240Hz scanning, and Super Resolution technology which makes use of Cell power for greater image quality.
Some other features include a 7-speaker sound bar, DLNA support, an internet browser from Opera Software, HDMI and USB, and an SD card slot. You also get a 'tuner box' with 3TB of storage space, 2TB of that will be devoted to the "time-shift machine" feature, which can simultaneously record up to 26 hours of programming on up to eight channels.

Sounds pretty good. The Cell Regza 55X1 will arrive in Japan in December.
Cell-powered, LCD, Regza, Toshiba, tv