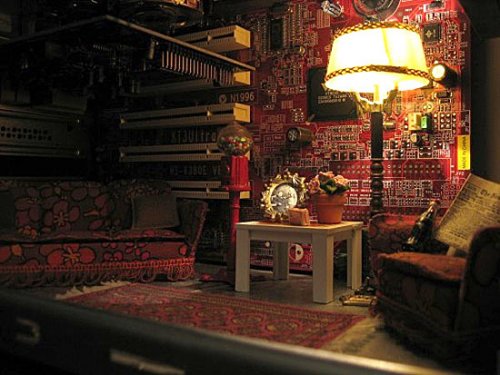 Take a look at the pic above. That's a livingroom inside of a PC. I knew tiny people were living in our PCs, but this is the proof I have been waiting for. But who lives there? How long have they been in residence? Should we be charging them rent? Are they affecting performance? So many questions.
They've been in this PC for a while as evidenced by the Cracker Jacks on the table and the tiny copy of the New York Times. They've even matched the furniture with the red motherboard.

Open your computers and look. You may have squatters.
art, DIY, living room, mod, pc