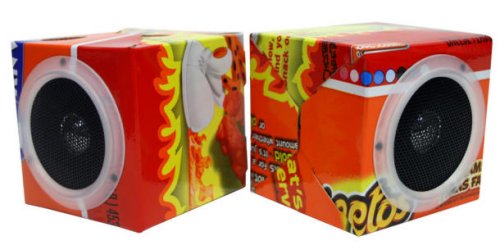 TerraCycle does something useful for the environment. They recycle the world's garbage into nifty electronics, bags and other things and they sell them for a cheap price.
These Cheeto speakers sell at Radio Shack for $20 and the company's online store. They won't blow out your ear-drums, but they make an interesting statement. That statement is probably about how you like snacking to music.

The company collects waste from groups across the country and donates money to charities for each item received, which is awesome. The goal is to save thousands of tons of packaging from entering landfills every year.
food wrappers, recycle, Speakers, TerraCycle