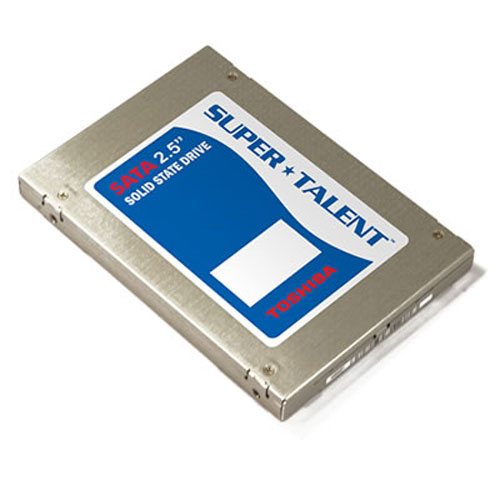 SSDs are slowly coming down in price to the point where the average computer fan can afford to buy one to use in their system. That said, they are still much more expensive than hard drives with tons more storage space. Super Talent added a new SSD to its line today called the UltraDrive DX that is a branded Toshiba product.
The SSD uses MLC NAND inside and has read speed of up to 230MB/sec and write speeds of up to 180MB/sec. The drives also have dual protection layers with encrypted password protection and data randomization technology to prevent blocks of data from being stolen.
Super Talent offers the drives in 64GB, 128GB, 256GB, and 512GB capacities. Pricing ranges from $219 to $1649 depending on the capacity. The drives will be available now.
SSD, Super Talent