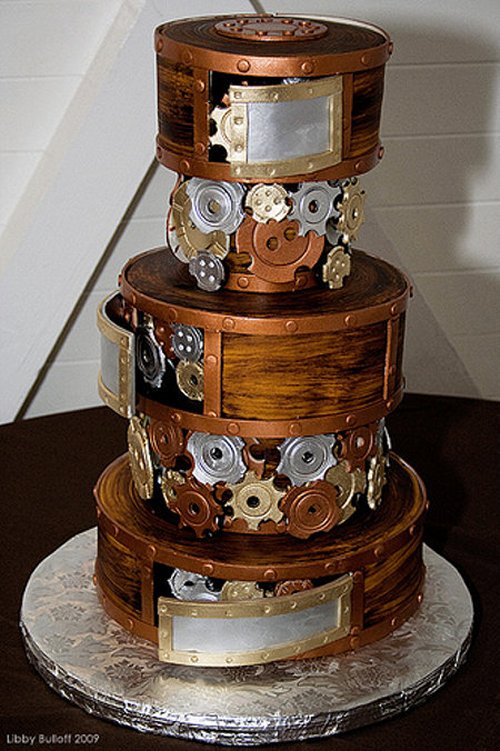 So you've met a nice gal who also likes to dress up in Victorian clothes and has a love of Steampunk gadgets. You want to take the plunge and get hitched. Maybe get married in a chapel that looks like a Jules Verne submarine. What do you do for the cake?
Make it brown and put gears on it, that's what. Lots and lots of gears. Plus some doors, rivets and panels. Make the whole thing edible. Wedding complete.

We've seen many steampunk creations, but this is the first cake.
cake, geek, steampunk, wedding