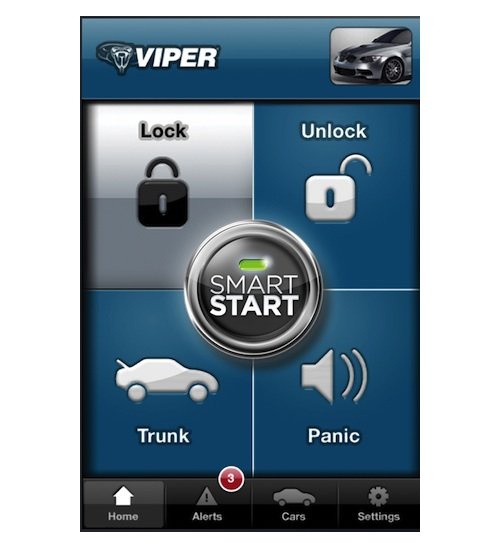 Car keys are so last century. They're only good for scratching other people's cars out of revenge or scratching instant lottery tickets. We have the iPhone, who needs keys? More cars are starting with just the push of a button these days anyway. More will follow. Viper is creating a keyless future with their new iPhone app that unlocks and starts your car for you.
The app is free and connects to a Viper SmartStart hardware module inside of your car, letting you start your car, get the heat going, unlock doors or turn the alarm on or off. Also, you don't need to be physically near your car to do those things since it works using cell networks.

The future has arrived. A keyless future.
app, car, iPhone, keys, remote, Start, Viper