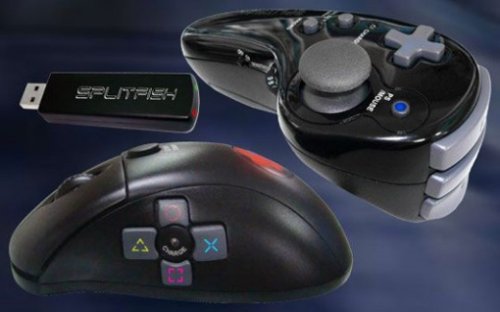 SplitFish, the company that sounds like it suffered tragedy on a butchers table and lost all of it's insides, has announced that the SFX Frag Pro controller will be shipped on November 10th, 2009.
As some of you already know, the controller has a mouse section with a 2000dpi sensitivity as well as a FREVO "Fragchuck" section that functions as a gaming controller for the PC and the Sony PlayStation 3. The SplitFish Dual SFX Frag Pro Controller will cost you $90 each.

It should make FPS games frag-a-licious.
controller, Dual SFX Frag Pro, gaming, PS3, SplitFish