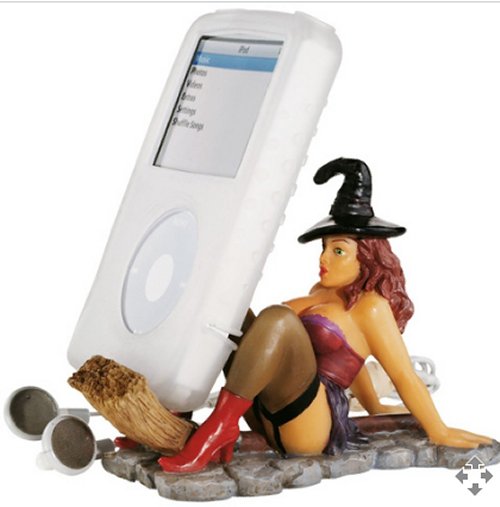 Here's one for all of you who like to have your little Halloween decorations on display. It's a sexy witch that will hold your iPod. Wait. What the hell? What exactly is going on here? Is that witch having her way with that iPod?
She's definitely giving it a tickle with the tip of her broom. I suppose it would be far dirtier if the broomstick was going the opposite way. That iPod is just sitting back and enjoying itself. The earbuds are just watching the whole bizarre thing unfold.

If you like iPod/witch relations, it can be yours for $13.
halloween, iPod holder, novelty, sexy, Witch