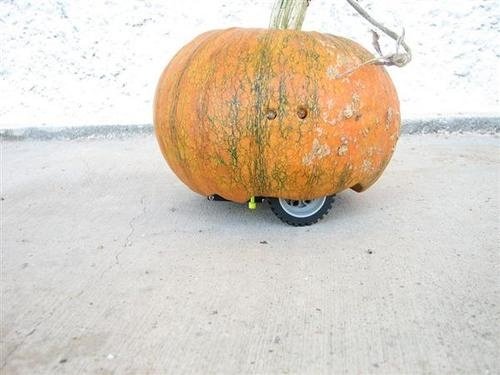 Sure, you could always pump out the sound effects, buy some crappy paper monster decorations and put out a bucket of dry ice, but that stuff isn't scaring anyone these days. You know what's scary? Moving pumpkins, that's what.
I see a pumpkin moving on it's own and I'm out of there, candy or no candy. The Rovin' Pumpkin uses Lego and a motor to get around, and anyone standing on your porch will be scared when it starts coming toward them.

Build more than one and people will think there's a zombie pumpkin invasion.
DIY, halloween, mod, Rovin' Pumpkin, Trick-or-Treaters