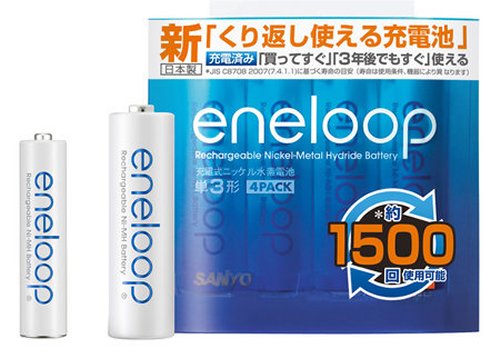 Sanyo's line of Eneloop batteries are as green a battery as you will find and they have some more improvements to make them even more Earth friendly. These newly upgraded Eneloops can be recharged around 1,500 times, which is said to be a new record for the industry.
The batteries come pre-charged from the factory using clean energy from renewable solar power. If we had to guess, we would say that the other big names in batteries are watching very closely indeed.

As the new eneloop batteries hit the market, updated eneloop chargers and charger sets will also be available.
Batteries, clean energy, Eneloop, Green, Sanyo