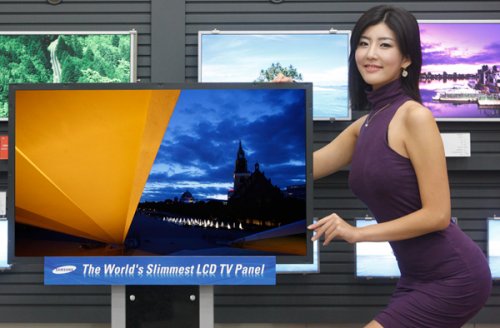 Like a young gal with a modeling contract, LED TVs just keep getting unhealthily thinner. It won't be long before TVs are little more than sheets of paper on our walls. The Samsung Needle Slim model is a 40″ full HD LED backlight TV that measures just 3mm thick.
That's pretty impressive when you consider that this 120Hz LCD panel has a 5,000:1 contrast ratio as well. It isn't available to the masses just yet, but maybe Samsung will roll it out sometime soon.

But how durable is it at that thickness? I guess that's the real question.
LED, Needle Slim, Samsung, thin, tv