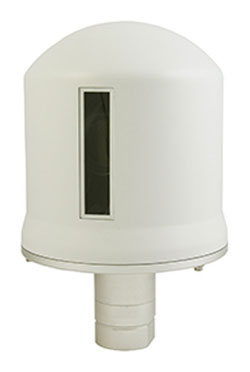 There are several makers of webcams that have been producing cams with HD resolutions for a while now. Among the companies are Logitech and Microsoft. For some uses HD resolution may not be enough and for these businesses, a company called Seitz Phototechnik has unveiled the new Roundshot Livecam D2 HD.
The camera has the capability of making full 360-degree panoramic video of a scene and can be used by hotels and resorts to show off their location and amenities. The camera has a whopping 66 million pixels and can shoot at night.
The device is fully automated and can be programmed to shoot at any time of the day or night without having to be activated by a user. As you can imagine with the resolution of the camera, it is far from cheap. The cam sells for 6,490 Euros with the lens, camera, cables, waterproof case, and software.
Roundshot, webcam