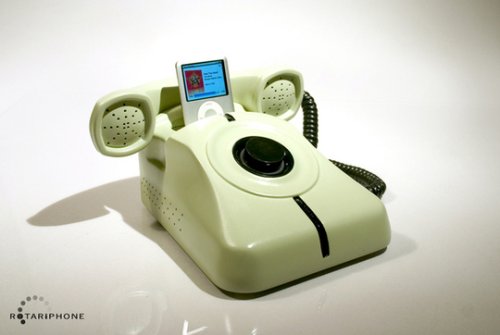 The RotariPhone is an iPod dock and speaker system built into an old rotary phone. It's alot like this one from last December, but it looks more polished.
Just put your iPod in the cradle where you'd normally hang up the phone. The handset sits on its side and plays your music through where the phone's speaker and mic used to be. It's an awesomely retro design, and when not in use looks like a standard phone.

If you want one it shouldn't be too hard to build your own.
design, iPod dock, Rotary phone, speaker