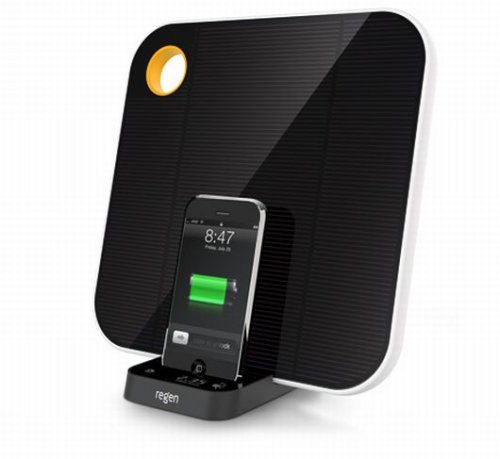 Sure, there are plenty of solar powered chargers to charge your gadgets, but few are as sexy or as versatile as the forthcoming Regen ReNu. The solar panel is used along with one of several optional bases. These include an iPod/iPhone dock, a sound dock with it's own speakers, and an LED desk lamp.
The built in battery constantly stores juice even when your iPod isn't docked, so that the ReNu can then transfer the charge into your device. It can even pull power from a wall socket if you don't have light in your space.

The ReNu should be available early next year for about $199.
Green, iPhone charger, Regen, ReNu, solar