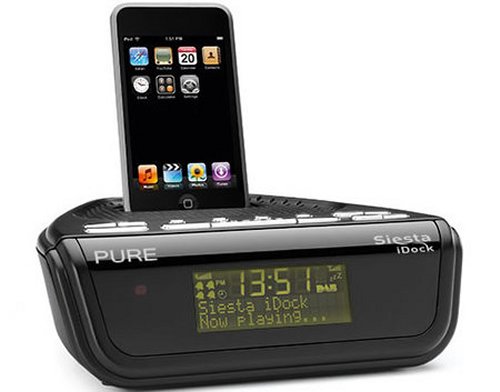 And the iPhone/iPod dock of the day is the Pure Siesta iDock, a stereo DAB/ DAB+/ FM clock radio complete with an iPod and iPhone dock. Need to take a Siesta? There's a dock for that.
Enjoy your daytime nap with your favorite tunes with your iPhone or iPod docked. Some features of this dock include a large auto-dimming display, four quick-set alarms, sleep and snooze timers (Because who wants to wake up?) and 15 DAB/FM presets.

It will cost you about £89.99 this Christmas.
clock, Dock, iPhone, iPod, Pure, Radio, Siesta iDock