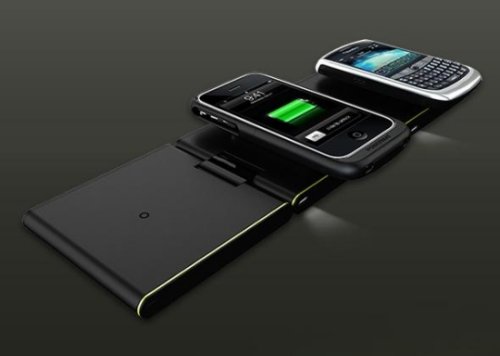 The war against wires continues, with the next salvo being fired on October 15th. That's when the Powermat arrives in the UK. It can juice up up to three low-power devices simultaneously. And without wires. It's available in a few different versions.
One is made for your home/office, while the other is geared toward those on-the-go, being foldable for easy transportation. You will also need to pick up some receiver cases for the Powermat to recognize the type of device being charged.

These are cases with onboard RFID tags that allow the Powermat to determine how much to charge, so that the charging process can be terminated at the right time.
charger, Charging, Powermat, wireless