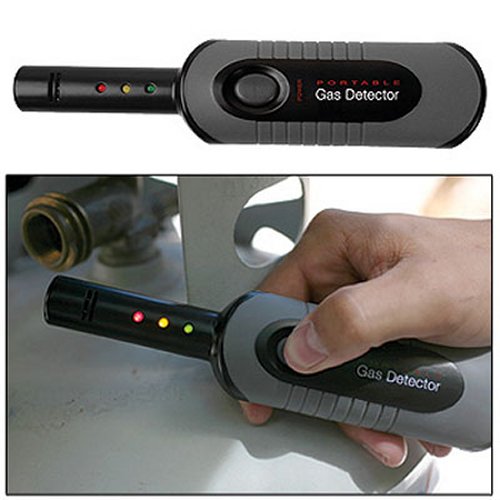 If you are worried about a gas leak, you don't want to just rely on your nose. The LED Gas Detector will do a far better job at telling you if there is gas in the air. The device will detect the most common flammable gases like propane, butane, acetylene and natural gas.
Handy for checking for gas leaks in pipes, your hot water heater, propane grill tanks and more. The gas detector has an LED indicator and an alarm that will activate when flammable levels of gas are detected. The green light means it's safe and the red light means danger.

The device takes two AA batteries. The LED Gas Detector is just $29.98. It will keep you from blowing up.
Gas Detector, LED, portable, safety, Tools