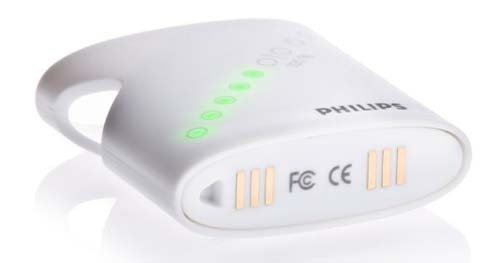 Philips DirectLife Activity monitor is exercising the geek way. As a geek, I don't understand fancy concepts like calories or body mass index or push-ups. What I do understand is status bars. I know when something is fully loaded, half loaded or almost there. And that's all I need.
I depend on status bars to tell me how close I am to a goal. Philips knows this. The Philips DirectLife Activity Monitor looks like a pedometer and has the status bar in green LEDs on the front. Using the software that comes with the device, you enter your fitness goals and then go about your day. Then just look at it to see how close you are.

The Activity Monitor sells for $80 and a $12.50 monthly fee.
DirectLife Activity monitor, exercise, Health, Philips