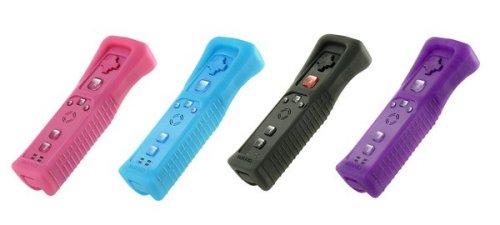 Right when Nintendo finally puts some black on your Wiimote, Nyko is dropping four new candy colors for its Wand Wii remote.
Looks like Nyko is following Nintendo closely, offering the same blue and pink color choices that Nintendo is offering in Japan. There's also black and purple. They should be available now for $29.99.

Nyko wants your Wii to have some color, so why not give in and live it up.
color, Nyko, Wii Wand, Wiimote