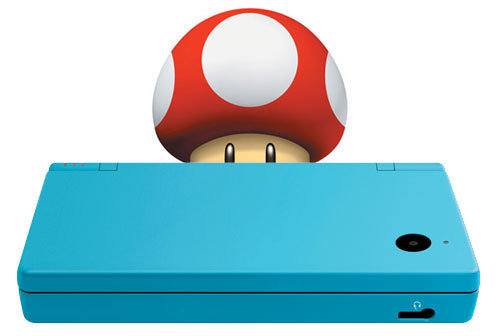 It's only been a year since the original DSi launched, and here we are talking about a new one. According to Nikkei there's a new DSi coming very soon with a 4-inch screen, that would have the same price as the current one.
The larger model DSi will only be seen in Japan later this year and it's aimed at an older demographic who wants a slightly bigger screen. You know the folks with big buttons on their phones and hearing aids.

All of the other specs will likely be the same. It's unconfirmed, but likely.
4-Inch, DSi, japan, New, Nintendo