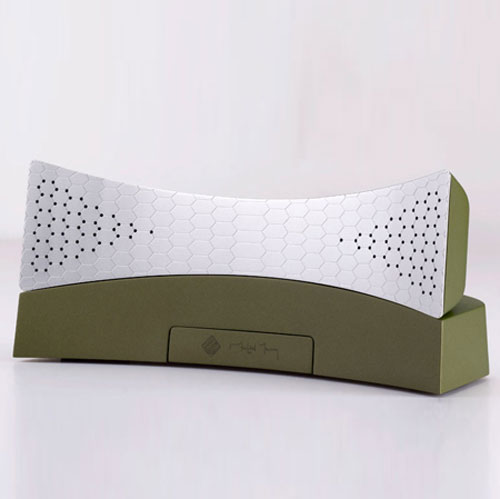 You know most iPod docks tend to look the same. You can pretty much count on them being boxy and black no matter what the brand is. Sure, you can find some in other colors but the majority are rather bland looking. A cool design concept for an iPod dock called Moshimy has been unveiled that looks cool.
The dock is aimed at the iPod or iPhone user and was designed by Michael Young for Native Union. The device has a brushed aluminum cover and an olive green body. The dock slides in and out of the base of the device for a sleeker profile when not in use.
The dock also allows the iPhone user to make and receive calls, presumably turning into a speakerphone. The argument here is that by using the dock for calls instead of holding the phone you can dodge 96% of that dastardly radiation that you phone puts out.
Concepts, Dock, iPhone, iPod