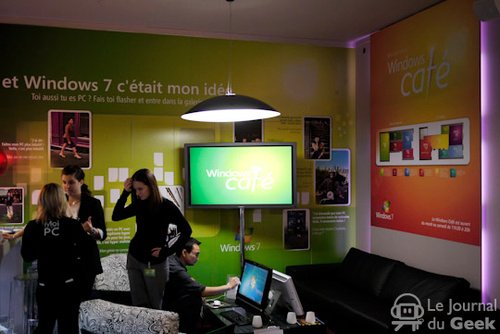 If you find yourself in Paris and want a place where you can just chill under the Microsoft brand, you are in luck. Just make your way to 47 Boulevard Sebastopol and enjoy some coffee, some pastry and some Microsoft products.
The Windows 7 Cafe is open. It looks like a cool place to kick back in and they only sell food so you won't be pressured to buy gear. It's a great idea as it may just win Microsoft more customers. Like they need them.

Who knows, maybe it will convert some Mac fans.
Microsoft Windows Cafe, paris