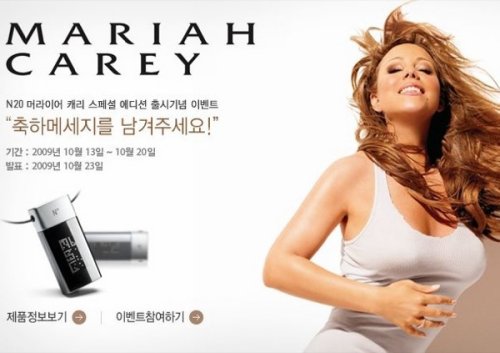 iRiver is rolling out the N20 Mariah Carey edition which will come preloaded with 17 tracks from her latest album called Memoirs of an Imperfect Angel. We have no idea how the N20 will be controlled and if it uses the usual 3.5mm headphone jack.
Some say it's controlled by a touch interface, some say there are buttons on the back. Maybe the controls are on a touchscreen that looks like a scantily clad Mariah, so geeks can feel her up and play tunes. We just don't know.

If you like Mariah, you'll want to get this one when it hits the market.
iRiver, limited edition, Mariah Carey, N20